MASSIMO LAMBERTINI
Born in Bologna, Italy, winner of the prestigious "Beato Angelico for Europe" International Award by the Vatican for his qualified conducting of the Baltic music in west Europe, Massimo Lambertini, for will of all the orchestra's musicians, has been named Chief Conductor / Musical Director of the Latvian Philarmonic Chamber Orchestra since 1999 and of Alpen Adria Kammerphilarmonie, in Austria since 2003. He's regular guest conductor of many orchestras, among other the Mikkeli City Orchestra (Finland), the Orchestra Sinfonica de I Pomeriggi Musicali and the Orchestra Sinfonica della Provincia di Bari in Italy.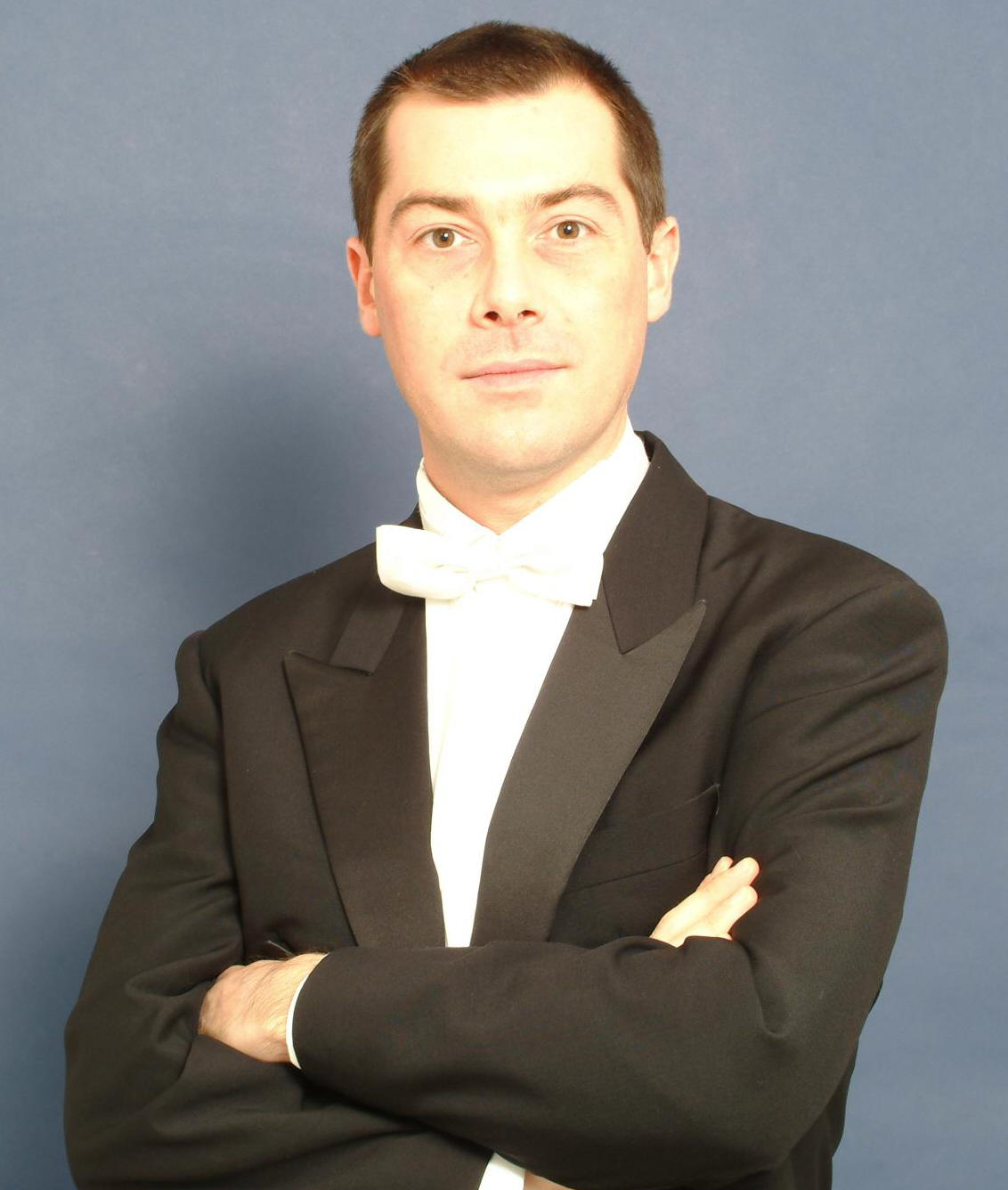 In 2004 and 2005 he's been maestro preparatore/assistant conductor of the Luigi Cherubini Youth Symphony Orchestra under personal invitation of Riccardo Muti, its musical director.
After conducting studies among the prestigious Accademia Filarmonica di Bologna and with famous conductors like Carlo Maria Giulini and Riccardo Muti, he began an important international activity (concerts and opera, stable productions and concert tours) with many different orchestras, in Italy, Germany, Scandinavia, Baltic countries, Czech Republic and other countries, including performances at prestigious international festivals such as Bologna Festival and Ravenna Festival, and in prestigious venues such as Teatro Regio di Parma, Rome University "La Sapienza", Conservatory Hall in Milan, Smetana Hall in Prague. A particular success has received his conducting of the first stage production in Finland of Manuel De Falla's "El amor bruyo" and "El corregidor y la molinera": "The main role was still taken by the little orchestra conducted by a talented young Italian, Massimo Lambertini. With few rehearsals they had found a pleasing Spanish tune. They played with Spanish light and line and the rhythms were dancing lightly and considerably exact. (In El amor brujo) Conducted by Lambertini the orchestra found surprisingly well a good touch of flamenco's deep song, cante jondo – the possessed, claustrophobic pain streaming from sources under surface, the gloomy, furious complaints and explotions" (Helsingin Sanomat, Hannu-Ilari Lampila), and about a recent concert with the Orchestra Sinfonica della Provincia di Bari, with Copland - Appalachian Spring, many pieces of Verdi and a wordl première of G. Francia: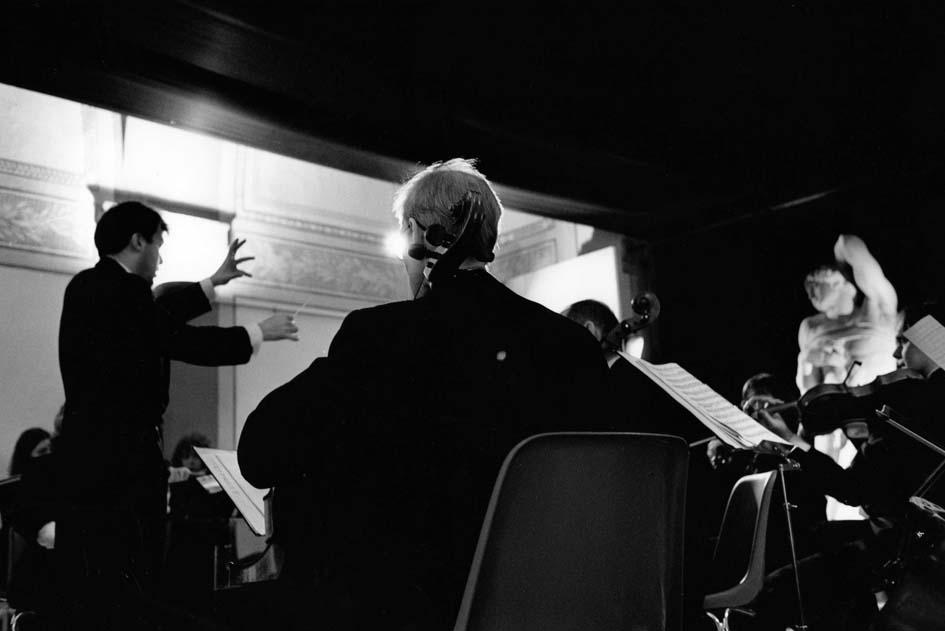 "Massimo Lambertini...has been appreciated by the thorough and sensible conducting that, considering the multiformity of the program, has revealed a considerable capabality to manage with ease so different repertoires...A remarkable commitment for the barese Orchestra, that, leaded with involving aplomb by Lambertini, performed the dense piece of Francia and the colorful one of Copland with sincere devotion and a broad, lucent sonority...in the second part of the concert, with big arias and symphonies of Verdi, a totally different atmosphere...Lambertini, from his side, very tactful, has impeccably sustained the singer, obteining moreover brilliants results in the two symphonies, the "unfrequented" one from Luisa Miller and that famous, once more extraordinary and sweeping, from La Forza del Destino. Warmest acclaims" (La Gazzetta del Mezzogiorno, Nicola Sbisà).
Soloists like M. Maisky, I. Grubert, K. Ricciarelli, A. Bornkamp, F. Cossotto, A. Zinovjeva, M. Fornaciari, L. Vignali, A. Ruggiero, G. La Licata, G. Tomassi, G. Andaloro and many others played under his baton.
Mr. Lambertini is active in conducting a wide repertoire, from 17th century to contemporary music (including Pops), having even premiered pieces of Abbado, Vasks, Shrude, Ghidoni, and others.
Mr. Lambertini has been a concert pianist too, graduated in Bologna Music Conservatory obtained top grades and honours, winner of the Garagnani award for the best piano student and others, including the prestigious first prize in "City of Genoa" international competition; he has performed as guest artist more than 400 concerts, for the most important musical societies and theatres in Italy, Canada, USA, Brazil, Russia, Czech Rep., Georgia, Luxembourg, France, Switzerland, Austria, Spain, Germany, Slovenia, Netherlands, Portugal, Sweden, Latvia, Lithuania, Estonia, Israel, Malta, Turkey, Countries of Middle East.
Moreover, he has been the Founder and Artistic Director of "Effetto Musica festival" (1996-2004) and of "Brolo international music festival" (2000-2004).
He's recorded for RAI (Italian RadioTelevision) and national network of Spain, Russia, Egypt, Lebanon, Georgia, Latvia.
Cd recorded for Edipan, Italy and Art in Concert, New York.
Massimo Lambertini...he is well known by the Cairo audience...in the two concerts we appreciated the sensibility of his performance and his perfect mastery of the instrument, as well as his great musicality... Cairo Gazette, 2/ 13/ 1999
...Extraordinary audience success was obteined by the first of the four concerts (of the Festival). Lambertini, as soloist and conductor has been the protagonist of a vibrant and very emotional concert, performing beside the Rondò K382 and the Concerto K449 two delicious transcriptions, by the same Lambertini, of Rossini's Petite Caprice and Tarantelle Pur-Sang...closing the concert, a welcomed version for piano and strings only of the Gershwin Rhapsody in Blue, very appreciated by the audience that asked it again as encore... La Gazzetta del Sud, 8/ 6/ 2001
...the orchestra, conducted by the young enthusiast bolognese Massimo Lambertini has offered the best of it's peculiarity. Harmonic and clear sound, well-distributed, very expressive... the Concerto in Re by Stravinsky...has also shown his elevated/advanced technical-expressive level, displaying ductile in the armonic temporal jump from the historical 20th Century of the russian composer to the viennese classicism of Mozart. Lambertini has moved peremptorily and with confidence on the keyboard, conducting the orchestra as well. His easy and accurate "pianismo" has found a carefull partner in the orchestra and the balance between solos and the team well proves the link that join this talented bolognese musician, full of likability, to the Latvian orchestra, with whom he collaborates approximately from an half-decade.....many curtain calls, true ovations and Ciaikovsky's encore......